We offer a range of restorative treatments which will help you to smile confidently again. At Phoenix Dental we offer a range of comprehensive treatments to meet the aesthetic, psychological and functional needs of our patients.
Give us a call on 01305 774370 to book in or send an email to info@phoenixdentalcare.uk.

Tooth structure and integrity can become compromised by decay which softens the tooth substance and results in a cavity. Other reasons why tooth structure can become compromised are due to tooth wear, cracks or breaks due to excessive forces during function or even trauma for example due to a knock to the teeth during an accident. A filling is used to build up a tooth to its original natural size and shape in order to revive the function and appearance of the missing tooth structure.
Root canal treatment (also called endodontics) is needed when the blood or nerve supply of the tooth (known as the pulp) is infected through decay or injury. You may not feel any pain in the early stages of the infection. In some cases, your tooth could darken in colour, which may mean that the nerve of the tooth has died (or is dying). This would need root canal treatment. If the pulp becomes infected, the infection may spread through the root canal system of the tooth. This may eventually lead to an abscess (gumboil). An abscess is an inflamed area in which pus collects and can cause swelling of the tissues around the tooth. The symptoms of an abscess can range from a dull ache to severe pain and the tooth may be tender when you bite. If root canal treatment is not carried out, the infection will spread and the tooth may need to be taken out.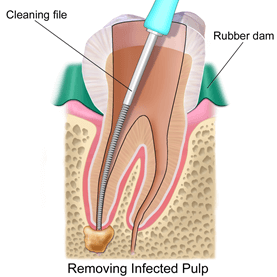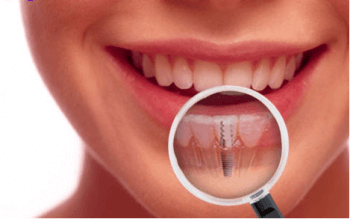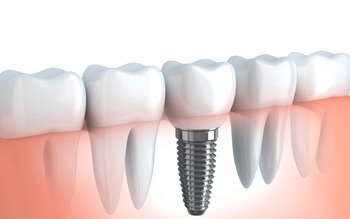 A dental implant is a titanium screw that can replace the root of a tooth when it fails. Just like a tooth root, it is placed into the jawbone. It is used to support one or more false teeth and the implant will look like a natural tooth. You can have any number of teeth replaced with implants – from one single tooth to a complete set. Implants are a safe, well-established, tried-and-tested treatment. Implants, just like natural teeth, will last for as long as you care for them.
If your implants are well looked after and the bone they are fitted to is strong and healthy, you can expect them to last for many years. However, just as with other surgical implants (such as a hip replacement) there is no lifetime guarantee. If you don't look after your implants, then they will develop a coating similar to that found on neglected natural teeth. Left untreated, this can lead to gum infection, bleeding, soreness and general discomfort.
A crown (also known as a cap) is an artificial restoration that fits over the remaining part of a prepared tooth, making it strong and giving it the shape of a natural tooth.
Why would I need a crown? You may need a crown in the following situations:
▪ To strengthen and restore a tooth which has decayed, broken or has a large filling in place.
▪ To improve the aesthetics of a discoloured or chipped tooth.
▪ Following the root canal treatment, to protect what is left of the tooth.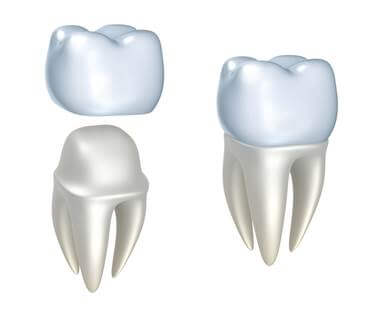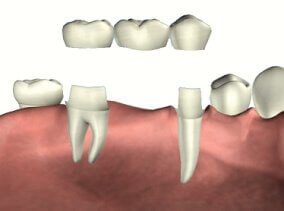 If you are missing any teeth at all, then it can affect the way you eat, talk and smile causing you to lack self-confidence. Over time, further problems can be caused by the remaining teeth moving to fill the missing gap(s), which can leave you with a misaligned and an uncomfortable bite. This can then lead to food getting trapped in the gaps, which causes both decay and gum disease. One option to replace a missing tooth would be to have a bridge fitted.
Unlike removable devices such as dentures, bridges are cemented onto existing teeth. These are fitted by anchoring them to the teeth at one, or both sides by using a resin or cement. They are an alternative to dental implants for patients who don't wish to have surgery. 
Similar to crowns, bridges can be made of different materials and can be carefully matched to the natural colour of your teeth.
People wear dentures to replace lost or missing teeth to avoid unwanted tooth movements which may affect their bite and cause damage to remaining teeth. Another important reason is so they can eat a more varied, healthier diet which may have been previously restricted. Dentures may also help you to smile with confidence. Dentures on the whole are made of either acrylic (plastic) or metal. A 'complete' or 'full' denture replaces all the natural teeth in either the upper or lower jaw. Whilst a 'partial' denture fills in the spaces left by lost or missing teeth. It may be fastened to your natural teeth with metal clasps or 'precision attachments'.
For patients who are not keen on or suitable for implants/bridges dentures are a great option.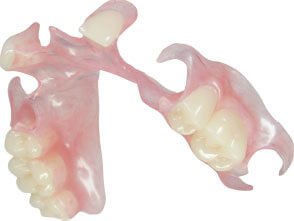 CONTACT OUR TREATMENT COORDINATOR
We can offer a range of solutions for your perfect smile. Just fill out the form below to arrange your consultation:
Our Treatment Coordinator's role is to use training and in-depth knowledge to inform and educate you, ensuring you can make informed decisions that are right for you. This means that all our patients have someone to talk to, throughout their journey with us. Fill out the form and we'll get in touch.
Alternatively give us a call on 01305 774370.
I have had a lots of dentists as I have not been the best with my teeth. Matt and the team at Phoenix have been amazing. Not only have I got a new smile and my teeth have been looked after, the care I have been giving is second to none and I can not thank them enough. Would highly recommend to anyone looking for a dentist.
Costina Irimia
2023-01-21
My partner had a tooth infection with excruciating pains.We called the doctor at 9 and 3 hours later he was on the dentist's chair. Incredibly service, the dentist is amazing, she's done a great job. I am totally recommending this practice.
Triumph Rascal (Triumphrascal)
2023-01-19
I highly recommend this dental practice. Mohamad is very good with advice and his work is excellent. He's the most gentle dentist I have ever known. The dental nurses at this practice are very professional and good at what they do too. Definitely ten out of ten to all of them.
Had an appointment with the hygienist today, I'm not a massive fan of the dentist like most people I imagine but I'm really glad I went. The hygienist and the nurse were lovely! Put me at ease straight away and everything was explained thoroughly. Thank you 🙂
Dr Ioana Pelican was brilliant at her work especially the nerve blockage for my dental fillings. No pain at all and very quickly done ! Today her colleague, dental nurse Olivia gave me the squeeze ball to put me at ease when I was very nervous about the famous cliché dental drilling sounds. I wanted to get an appointment with her for dental cleaning and whitening in this month but unfortunately, her appointments were fully booked. (To be fair, I was mentioned that the procedure will take about 2 hours in the practice.)
Richard Farmer
2022-08-04
Great service and very friendly. Took our 3 year old and they were great with her. Very usefully (but not part of the dentist) there is a play park just up the road you can take kids to while waiting for parents to have work done!

Popular Treatments
Cosmetic Dentistry
Dental Implants
Teeth Whitening
Hygienist
Facial Aesthetics
Emergencies
If you are already registered with us and require emergency treatment please call the practice to book in with us.
Opening Hours
Wednesday
8:30am to 6:00pm
Thursday
8:30am to 7:00pm