At Phoenix Dental Care our friendly, approachable and experienced team is committed to understanding your needs, meeting your expectations and alleviating any concerns you may have. We are able to advise you individually on the best approach to good dental health and hygiene. We'll also discuss with you the options available for any treatment you may require.
We are proud of the attention that we are able to offer our patients. Our top priority is taking time to ensure that we can give all of our patients the best and most appropriate routes for ongoing dental care.
First time visitors to the practice will be given the opportunity to discuss their dental needs and we will explain your current dental status so that you can make informed decisions about your teeth and gums.
Dr Ioana Silvia Pelican
Dentist
DMD Timisoara 2005
PGCert in Implantology 2011 UK
PGCert in Restorative 2016 UK
PGCert in Advanced Restorative 2017 UK
PGCert in Orthodontics 2019 UK
GDC 173964
Dr Ioana Pelican graduated in 2005 with a Doctor of Medicine in Dentistry qualification and moved to the UK in 2009. Since then she has undergone further post-graduate training in the UK in different fields of dentistry.
In 2011 she completed a 1 year Post-Graduate Certificate in Implantology at Bath Spa Dentistry under the supervision of Dr Dermot McNulty.
In 2015-2016 she completed a 1 year Post-Graduate Certificate in Contemporary Restorative and Aesthetic Dentistry at Dominic Hassall institute.
In 2016-2017 she completed a 1 year Post-Graduate Certificate in Advance Restorative and Aesthetic Dentistry at Dominic Hassall institute.
In 2018-2019 she completed a Post-Graduate Certificate in Core Knowledge Orthodontics under the supervision of Dr Ian Hutchison.
Dr Pelican has been recently accepted to Master of Science Clinical Implantology at the University of Central Lancashire. This 2 year post graduate Master of Science degree will start in 2020.
Dr Ioana Pelican is an active member of BDA (British Dental Association) and ITI (International Team for Implantology).
Dr Pelican is a Straumann and QST system provider.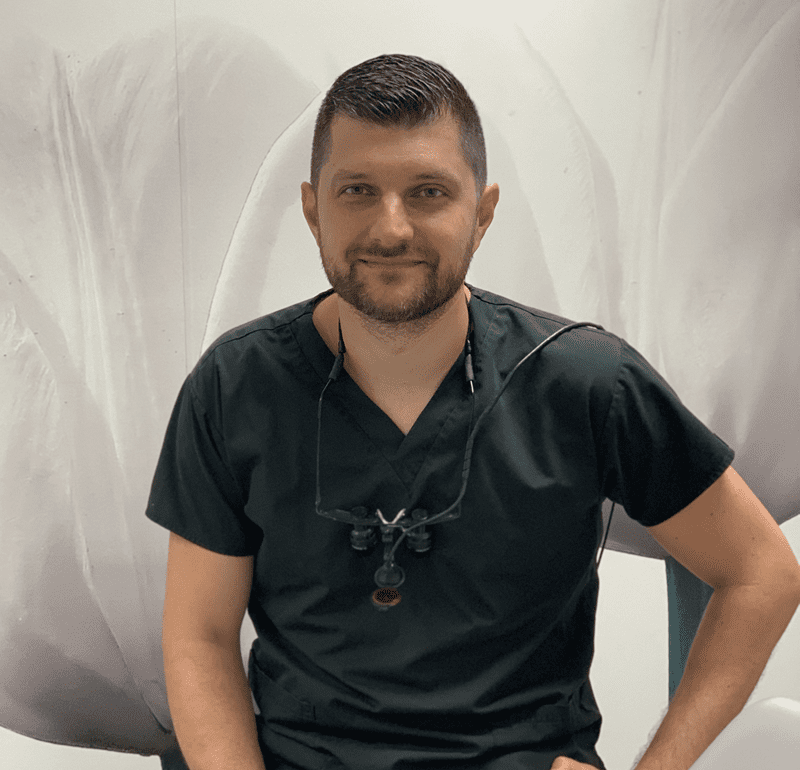 Dr Bogdan Neacsu
Dentist
DMD Bucharest 2004
GDC 198434
Bogdan graduated in Bucharest as a dental medical doctor in 2004 and started his career in general dentistry coming from a family with a long tradition in dentistry.
After a year of postgraduate study at the Military Hospital in Bucharest, he received a Certificate in Implantology and decided to continue his studies in the UK in 2011. He moved to North Somerset and worked as a general dentist in Bristol and Bath.
Having multiple opportunities to complement his studies, he undertook post graduate courses in Periodontology, Endodontics, Prosthodontics and developed a passion for Facial Aesthetics. Bogdan is currently aiming for an MSc Postgraduate Degree in Facial Aesthetics.
Bogdan is an active person who loves playing sports and spending time with his family.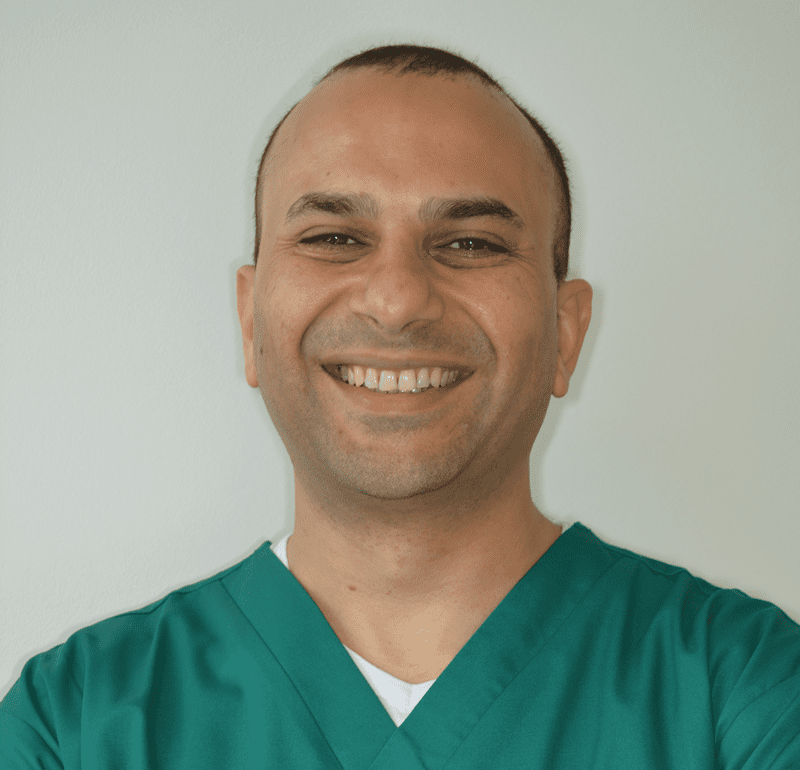 Mohamed Al-Hamamy
Dentist
Statutory Exam 2007
GDC 117511
Graduated in 2001 from Baghdad University with a Bachelor Dental Surgery degree BDS. Registered with General dental council since 2007.
General dental practitioner with special interest in Endodontics (root canal treatment) in Bristol since 2011. Recently (April 2018) finished two years training in Endodontics from the prestigious Kings College London with a Post graduate diploma (PG Dip.)Degree, with high interested to continue for Master degree.
Member of British Endodontic society (BES) and European Endodontic Society (EES). Keeping up to date with the latest materials and techniques in general dentistry and specially in Endodontics. Attended hundreds of hours of various courses and masterclass across UK.
Root canal treatment will be performed mostly under an operating microscope.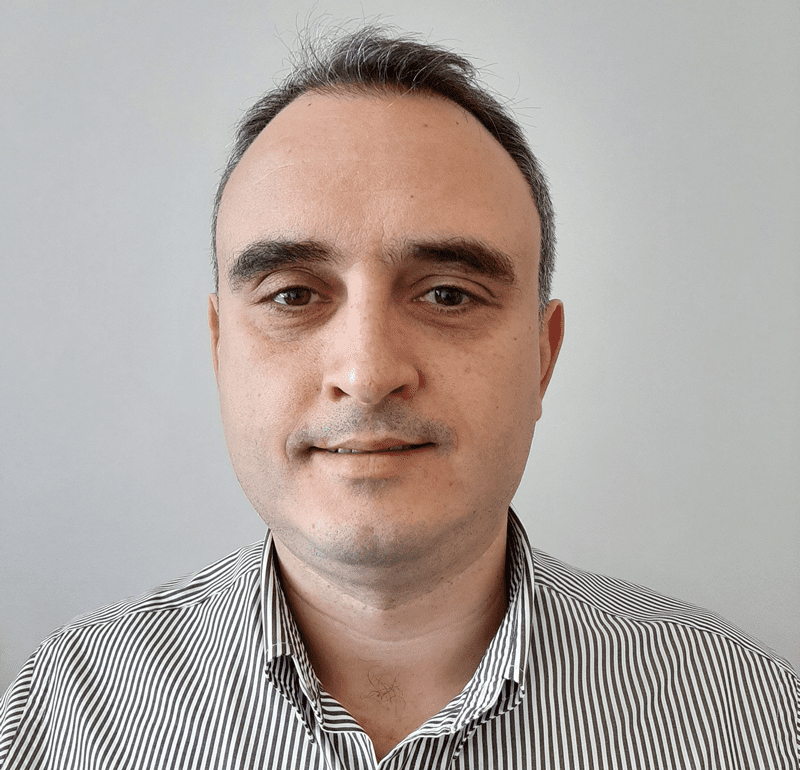 Theo Pelican
Practice Manager

Theo is an experienced administrator and practice manager, having previously worked in the healthcare sector.
He is well versed in the every day running of a dental practice and the demands that come with the responsibility.
Popular Treatments
Cosmetic Dentistry
Dental Implants
Teeth Whitening
Hygienist
Facial Aesthetics
Emergencies
If you are already registered with us and require emergency treatment please call the practice to book in with us.